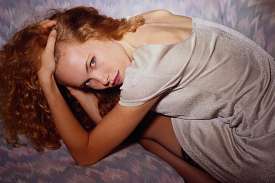 Still many Russian women are interested in contact and marriage with men from abroad, and in most cases they prefer to find a man from Europe or United States.

It is a general myth that Russian women mainly seek foreign men as an easy way to get a higher living standard than they can find in Russia, Ukraine, Belarus, Estonia, Latvia or other former Sovjet republics. This is however far not the full truth. A Russian woman have many relevant reasons for seeking a man and marriage in others countries than Russia.

Naturally Russian girls and women are quite as different as other girls and women in the World and they of course have different motives and dreams. As a general rule however women in Russia share a common dream of finding a good man to share their life with. In many cases they find it difficult to realize this dream in Russia and they therefore decide to look for men in other countries to help this dream to come true.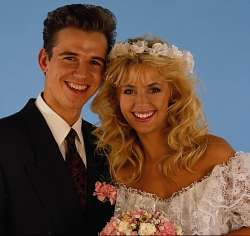 If you consider finding a Russian wife you should be exactly as serious as if you considered marrying the lady next door. Only with a Russian wife you will often have even better chances of finding a serious partner since they often have been forced to think about their dreams, limits and goals in a future marriage. In general Russian women have a more realistic view on what they are facing in a future relationship than many local woman in your home country who may never have been forced to think seriously about these matters.
On the other hand if you are contacting Russian girls believing that this is in easy and cheap way to sex and no trouble - you have a high risk of being disappointed. You might even find that your new bride is far more aware of the consequences of that deal than you are yourself.
For this reason you should prepare yourself to a longer process writing many e-mails, traveling to Russia several times and maybe even meet several women before you are even ready to start the next hard work of helping your future bride into a new country, learning the language and establishing a new life with you.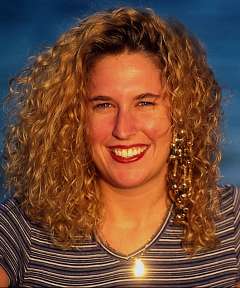 Language
Although every Russian school girl has had several years with lessons in English many - even high educated - Russians - speak only a poor English. The main reason is that they have very little use of it in Russia and therefore have almost no practice of using the language. In general younger girls and women know English better while women of more mature ages have less experience with English.
It is of course an advantage if you have a common language - even just to know each other better. Some women try to manage the e-mail conversation with help from friends and family who know English better but of course it not safest way to know each other better.
You should be tolerant to the fact that she has had little practice of speaking English, on the other hand it is important that she has the motivation of improving it. Later - if she decide to move to your country - she will need to learn the local language (if English, German, Danish or any other) and if she is not capable or interested in learning a new language there are far less chances that she will be able to be a happy with her new life. To be more frank: Russian women who already have an education and have a acceptable job and life in Russia also have much better chances of feeling well in a new country. If she has not been able to establish a descent life in her home country she will hardly be able to face all the challenges of doing to same abroad - at least she will need even more help and understanding from her future husband.
Dating
In most cases you have had the first contact through the internet, and before you meet it is recommendable to have an intense e-mail conversation and if she feels comfortable with her language it can be even be a good idea to talk by phone or even video-Skype before you meet in real life. (note that not all women in Russia has easy access to the internet but no doubt the communication is easier if she has). On the other hand you should not wait too long before seeing each other. Even thousands of e-mails can't ensure you that you fit for each other and must Russian women will also need to feel that you are serious about the relationship - and this you can only show this by being willing to see her in real life.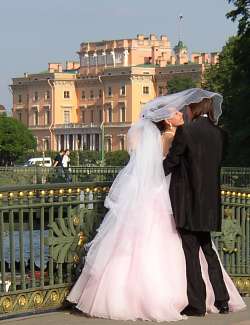 In some cases your girl will suggest that she comes to your country. Often because she may be shy of showing her simple home or presenting her children to a stranger. In many cases the best choice will be to meet on a neutral place in Russia. In a hotel in Moscow (Moskva) or Saint Petersburg (Sct. Petersburg), especially Saint Petersburg is an impressing city for a romantic meeting which is also often the city where Russian couples chose to be married and have taken their bride photos. Since you can't be sure of the relation it might be a good idea to book two rooms, but you should be prepared to pay for both. Often she can't afford to pay a hotel room in a larger city and a Russian woman will also find it natural that you show your interest in her by paying for hotel and dinners.
Russian women and economy
Russian history has learned women and girls to survive. Therefore it is natural for them not only to seek an interesting man but also to look for a man who can offer some kind of economic security. Her interest in your job and economy might make you fear that she is too focused on your money and not at you, but in general there is no reason to feel so.
Do remember that she is planning change her life dramatically and move to another country. It is a very big decision and risk for her. She will hardly bring much money to her new home and her chances of getting a job are unsecure. She will need to believe that you are able and willing to support her in this new life and that you are serious in the relationship. How can you blame her for this?
In most cases a Russian girl will seek a secure life. Seldom it is important for her that you are especially rich. Much more important is that you have a well functioning life with a job, friends and family - showing that you are able to offer her security, care and good family life in the future.
Age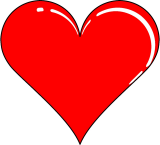 Many Russian women prefer to find a man who is older than her and they will often accept - or even prefer - an age difference considerably higher than western women tend to do. In some dating sites you will find young girls and women who seem to be willing to marry men who are 20 or even 30 years older than them.
Of course people are different and in love it is difficult to judge, but in general you should think more than twice before you choose to marry a girl so much younger. Even if it feels flattering that a young beautiful girl is interested in you, it may not end of being the most happy marriage. Already you have a lot of challenges because of language, cultural differences, family in two countries, job etc. Why should you seek problems that are not given? In her current situation she might believe that she can be a good wife to a much older man who loves her and can offer her security. But when you get older and she still feels that she has her life in front of her, how will she feel then?
Nobody can say it is impossible but your chances of a happy marriage are in general better if you look for a woman that is about the same generation as yourself. Exactly as it would be if you married the lady next door in your home country.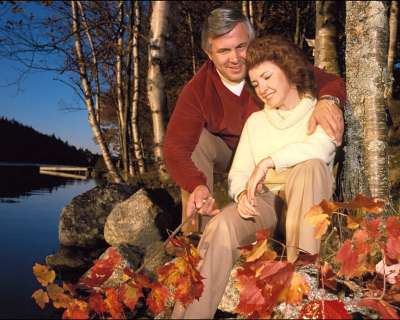 Fraud
Even though most Russian women have serious intentions of finding a good man to share their life with, there are also people who try to misuse men who desperately seek love. In some cases dating profiles can tell about girls who do not really exist and only have the purpose of tracking money from men who contact "her". In other cases you might find girls who are too focused on your money and less of contributing to a happy common life. Be especially aware of uninvited spam-mails from women in Russia you never contacted before. It is likely they are fraud.
The best you can do to avoid this is to be serious - as you would be with a girl in your home country. Writing letters that need personal answers and not offering to send a lot of money before you have met and got the first personal impression of each other. This might be an extra reason for having the first date in Russia instead of in your home country. There are examples of men who send a large sum of money for an airplane ticket to a lady that did not exist in real life.
Why do Russian women seek foreign men?
The great changes of the society of Russia, former wars and social problems has had big consequences for the Russian population and no doubt men has had more difficulties to accept and adapt to these changes. Today there are about 10 million less men than women in Russia. The average life expectancy of Russian men are only 59 years while women can expect to live 13 years longer. This makes it difficult for women to find a decent man in their own country - although of course these demographic problems are a greater problem for mature women while girls up to 30 hardly have the same problems. On the other hand many young high educated women don't feel comfortable with Russian men of whom many have not been able to adapt to the changes in society. This together with great economic problems in the Russian society results in millions of women who feel that they have no bright future either for their professional life or their family life.
More information
It will always be a good idea to read more about Russia and Russian culture to make it easier for you to understand your future wife and place she comes from. Start with travel guides which often have special chapters about Russian life and culture. If you get contact with a girl try to find it on the map and find books about city.
Among other places on the internet you can find relevant some good advices about marriage with Russian women on www.womenrussia.com/faq.htm or read some of the comments on the site of www.russian-women.net/Russian-women-facts.shtml. Also take your time to search on the internet for serious dating sites and blogs from people who have experience. Don't forget: You are working on the happiness of your future life so please offer some time on research.